Donal MacCoon, Ph.D.
It's clear — our current way of living on this planet cannot continue. But, did you know that we already have the solutions for thriving on one planet by integrating psychology, mindfulness, permaculture, and ecology? See this post on the big picture of one planet thriving: problems, solutions, and transition.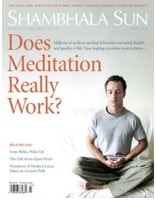 Credentials
Graduate of Pomona College, Philosophy major

M.S. and Ph.D. in Clinical Psychology from University of Wisconsin – Madison, the #2 program in

the U.S. according to U.S. News & World Report (2012)

Mentor and post-doc and scientist advisor and collaborator: Dr. Richard Davidson, a Time

Magazine 100 Most Influential Person, known for neuroscience work with the Dalai Lama

Collaborator with Richard Davidson's Center for Healthy Minds

Designed and ran National Institute of Health clinical trials (example)
Published original scientific articles in peer-reviewed journals and popular press, like the Shambhala Sun or the Yoga Journal
Published a neuroscience-consistent theory on Emotion Regulation (see Free Stuff)
Worked and published with one of the world's experts on psychopaths, Dr. Joseph Newman
Worked and published with a world expert in hopelessness depression, Dr. Lyn Abramson

Practicing mindfulness meditation for years

Here is a copy of my curriculum vitae which includes education, list of publications, etc.
Performed and recorded two albums of original music and performed publicly in many venues, from Los Angeles and San Francisco to Spain

Save
Public Talks. Here's just a few of the anonymous (meaning honest!) comments I have received from people who have heard my message in public talks where I combine psychology, mindfulness, ecology and community to explore new ways of living that are sustainable and resilient. This involves research, education, music, and psychotherapy:
"Thanks for [the] integration of all the technical with practical, reminding us all of the beauty of people when they live their lives fully."
"Very, very, clever, so touching, hilarious, wonderful and enlightening. Life changing!"
"Moving and educational — Loved the music!!"
Practical Experience
I am married and have two boys.
I have lived in community co-housing in Madison, WI since 2007.
We have survived my 3-year-old's leukemia. As of 9/24/11, our youngest son successfully completed 1151 days of treatment for leukemia. He is doing well. That means that our family has experienced a level of hell and survived it by using the tools that I share here.
My wife has experienced daily, disabling pain from 2013 to 2020. Anyone who has lived with this will understand how difficult that challenge can be. I am practicing all the skills I share here to help our family thrive as much as possible under these difficult circumstances.
And, I have helped hundreds of individuals and dozens of couples learn to thrive (through 20+ years of experience working as a psychotherapist and Licensed Clinical Psychologist). Here's some patient feedback:
"You helped me to love and appreciate the person that I am; the great parts and the bad parts and everything in between"
"The work we have done together has huge ripple effects on my life."
"…with your help I was able to change my perception of the world and myself."
Combining Skills to Give Practical Tools
I have published scientific articles on attention, personality, anxiety, depression, and psychopaths (cv). I bring all this expertise to my writing and talk about it here at OnePlanetThriving.com.
My private psychotherapy practice focuses on adults and couples and represents a vital investment in our ability to relate with others, especially our spouses, and our communities. I use mindfulness in my practice and teach these skills when appropriate.
To contact me, you can email or just leave a comment and a current email.