You're in! Welcome to Thriving Together, Your Live Online Training
Monday, October 9th at 7 PM (CT)
A welcome email is on the way! 
From now until Thriving Together, you will be getting emails that will help prepare you to get the most out of your training, provide contact information, and answer any questions you have. 
Bookmark this page because it will be your home-base for all things Thriving Together. In particular, we will post the live replay of the Thriving Together Training after the live event. 
Take the 3 steps below to get the most out of your training.  See you soon!
Step #1: Save the Date - Monday, October 9th is your free live training, Thriving Together.
Step #2: Bookmark this page 'CTRL + D' on pc keyboard or 'COMMAND + D' on mac
Step #3: Click here to join our facebook group to greet others like you interested in thriving and connecting
Here's a sneak peak at some of what you'll learn...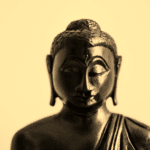 You were born enlightened but — like most of us — you were taught bad habits that lead to loneliness, anxiety, depression, and alienation. Then, you were taught to blame yourself for the bad habits you were taught! The #1 way to transform to thriving and connection is to rediscover your wisdom and power.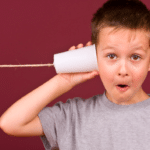 Talk (& listen) like a Ninja
…er, if ninjas weren't just ghostly silent and violent all the time?! Seriously, when you tap your own wisdom with centeredness and learn how to communicate that to the world skillfully, early, and often even when others don't have those skills, there's no stopping you! Go ahead and break that board, you Ninja you!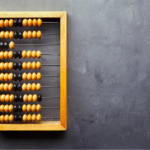 The one solution we need to thrive, connect, and heal our planet? Deal with reality, early, often, and skillfully. 
Doing that requires two changes: (1) Learn to deal with unpleasant emotion skillfully, and (2) Distribute power more equally.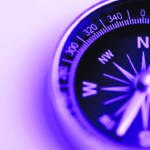 There are three types of problems in life: (1) Simple, like baking a cake; (2) Complicated, like building a rocket; and (3) Complex, like raising a child. We haven't been trained in the skill to navigate complexity. Discernment is that skill — you'll learn what it is and why it's essential to thriving.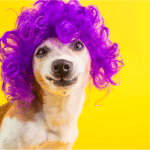 Valuable Misfit.
Beautiful Weirdo.
Your suffering is the solution. Those who are lucky and fit in don't have to learn new habits because the mainstream habits work just fine. And, the lucky don't want to learn the new habits because that requires work. But if you're here it's because you have the experience, courage and self-awareness to know that those mainstream habits need to be transformed into something new, not just for yourself, but for your community, and our planet. So embrace your inner weirdo because we need you!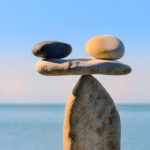 Our culture is all about doing — go, go, go. But fast response times and reactivity are a path to increased suffering. Thomas Merton observed that busyness is a form of violence. Many of us are so busy drowning, we can't learn to swim. We're so much in "go mode" that we can't…be. 
Learn to respond rather than react. We need firefly moments, moments of space and breathing. Mindfulness, "paying attention to what's happening right now without judgement" (Kabat-Zinn), is simple to say but hard to do. Learn and practice this important transformational skill so you can experience "be mode" along with "go mode."